Property Management Landlord Information (WEBSITE)
Welcome

Thank you for the opportunity to provide you with some information regarding our Property Management services. We hope you find the information contained in this guide helpful.
The focus of this guide is to clearly and transparently set out our plan for the key areas of managing your investment property. Over many years of experience this plan has been developed and used with great outcomes. Without a defined plan, success is just good luck and we would rather ensure success than hope for it. We have tried to cover all the important points however we would be only too happy to discuss any questions you may have or provide you with additional information if appropriate.
The entire team at First National Real Estate Style looks forward to working with you to ensure the successful management of your investment property.
Our Service Promise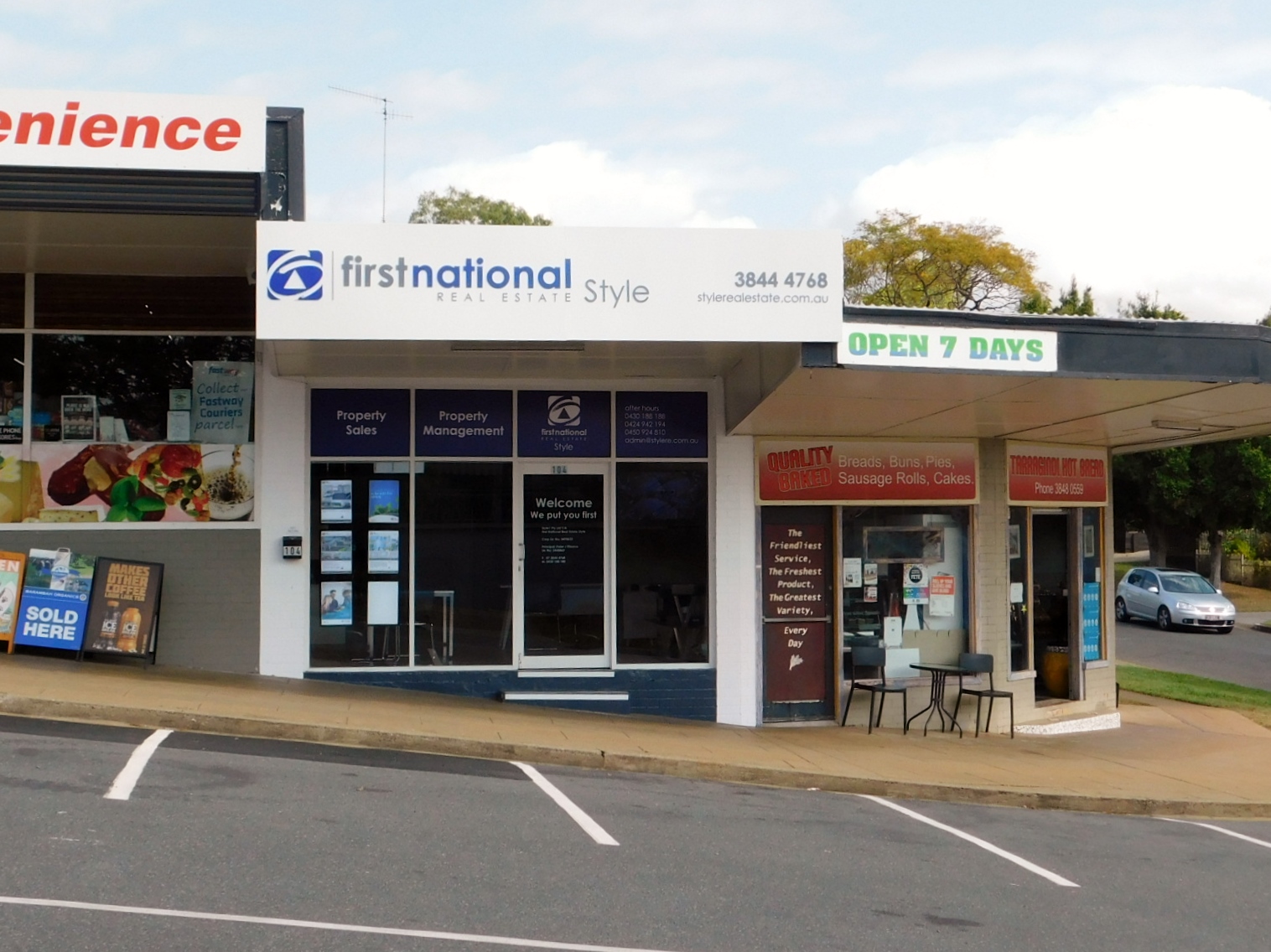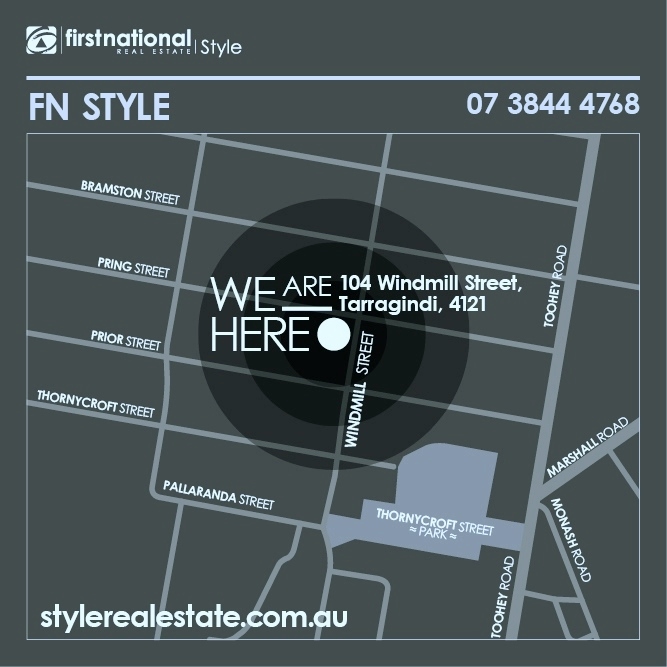 When you choose a real estate agent to Manage your property, you are investing an enormous amount of trust in that person and their agency to provide you with the right care and support to achieve the best result and outcome for you and your property.
At First National Real Estate Style we are committed to achieving this for you.
There must be a relationship of trust between the owner and the agent for the management process to be a positive experience. We take this relationship very seriously.
Our obligations to you are:
To act in your best interests
To keep you informed at all times
To convey all offers
To make full disclosure to you the owner
To maintain confidentiality
To follow your instructions
We At First National Believe That Successful real estate agents are good communicators.
Our staff at First National Real Estate Style are friendly, approachable and reliable.
We are experienced negotiators and have the knowledge, expertise and training to handle all property management situations to maximise the benefit to you, the owner.
"We put you first"
A good decision requires good information. We ensure you are well informed throughout the management process. When the final decision is made you can be confident you are making the right decision.
Our People take the time to explain the process of managing a property, what to expect, possible pitfalls to avoid and how we handle specific situations. We will be doing our utmost to secure a successful management on your terms.
At First National we work in a team environment. When you list your property with us, the whole team is working for you, not just an office or an individual. We are professionals who pride ourselves on our standards, integrity and work ethic.
Meet Our Team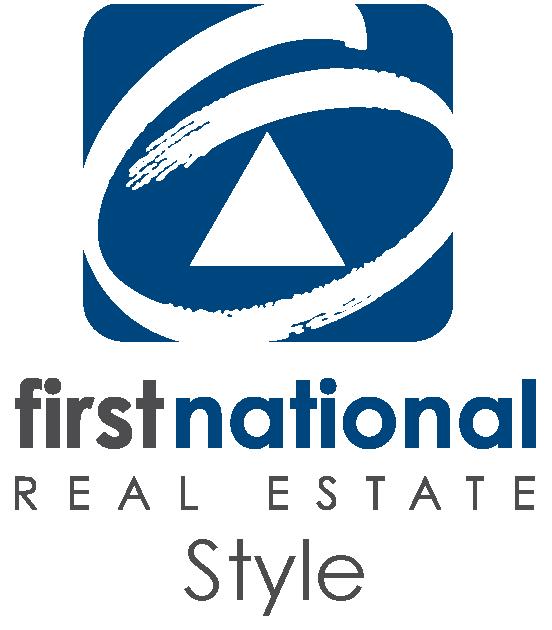 Alan Gardner - Property Manager
Mobile: 0450 924 810
Email: Rent@stylere.com.au
Alan entered the real estate industry immediately after completing his course in the Department of Civil Engineering. He started devoting himself entirely to leasing and commercial sales after finishing his internship with a global Asian real estate company,
Alan is a successful real estate investor in addition to being a successful property manager or sales consultant. In his eight years of real estate work, his professional advice has benefited lots of clients, for example clients looking for the perfect home in the market and sellers looking to secure the best possible sale, assistance in prediction of best times to sell and rent properties, market valuations, assisting clients in the understand of the ongoing rise and fall of the real estate market to name only a few. Alan has a lot of international contacts, outlets and a great breadth of knowledge, which means he is extremely at ease navigating both inflated markets as well as tougher market conditions.
Alan has joined First National Real Estate and is a welcoming, outgoing, and amiable team member. Alan is also bilingual speaking both English and Mandarin.
Please do not hesitate to contact Alan for any of your Real Estate needs.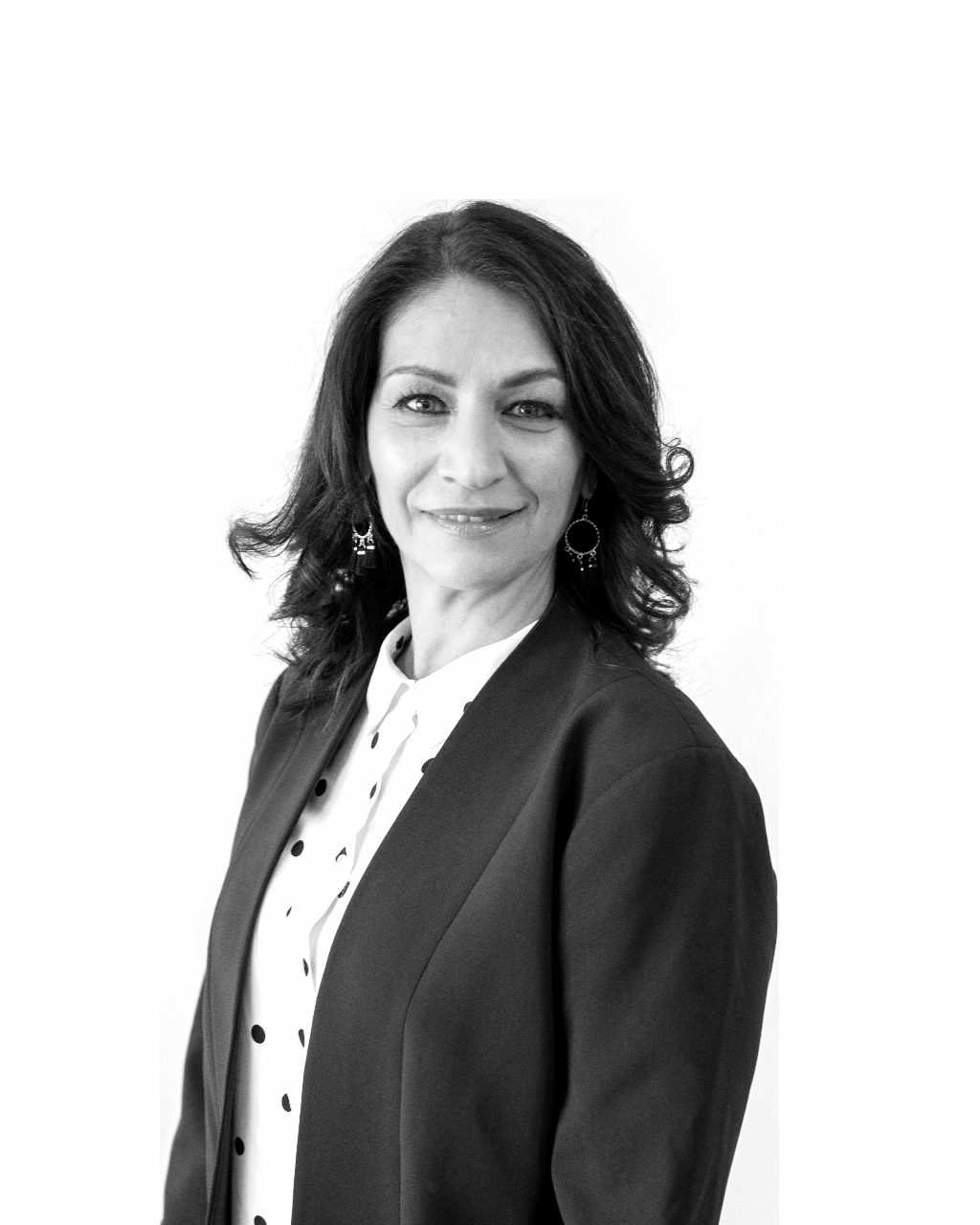 Marianthi Hlentzos - Property Management Assistant/BDM
Phone: 07 3844 4768
Email: Admin@stylere.com.au
Marianthi's background in Beauty and Hairdressing provide a strong communication and client service skill base for supporting our team. Marianthi's friendly and welcoming nature is a key part of our success.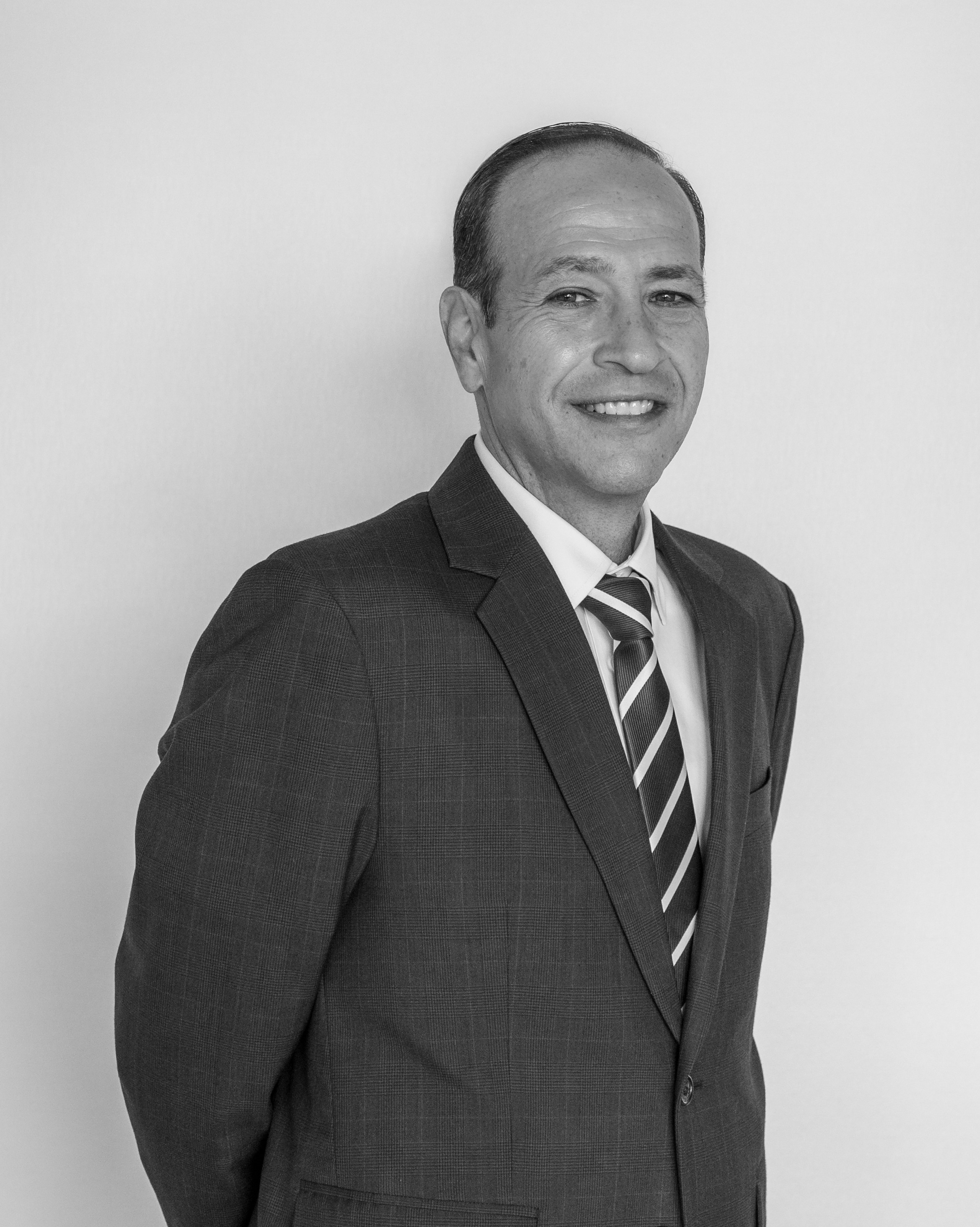 Peter Elisseos - Principal
Mobile: 0430 188 188
Email: Peter@stylere.com.au
Peter grew up in the West End/Dutton Park area, and has a genuine passion and enthusiasm for the locale and surrounding suburbs. He has an understanding of its multi-cultural environment and has enjoyed seeing the district flourish into a bustling hub. Against a colourful backdrop of restaurants, cafes and fashion to excite all, it has an authentic cosmopolitan feel. With over 20 year's sales experience, Peter is a dedicated professional who undertakes new and diverse challenges in a strategic way. Peter uses his skills, knowledge and experience to maximise sales growth and build relationships and has an energetic, motivated approach to real estate. His training with the Australian Institute of Management in 'Communication' and 'Leading and Developing People' has enhanced his career, resulting in an improved outcome for his clients. Peter's negotiation skills help create high value results for clients, whilst he builds trust and integrity with purchasers alike. He is a thinker and planner who, because of his analytical perspective, may come up with alternative creative ideas. Peter has excellent client service skills and works effortlessly to ensure their total satisfaction, with a commitment to giving the client feedback throughout the whole sales process, keeping them fully informed and ultimately closing the deal. He is a driven individual who has established a reputation for honesty and integrity.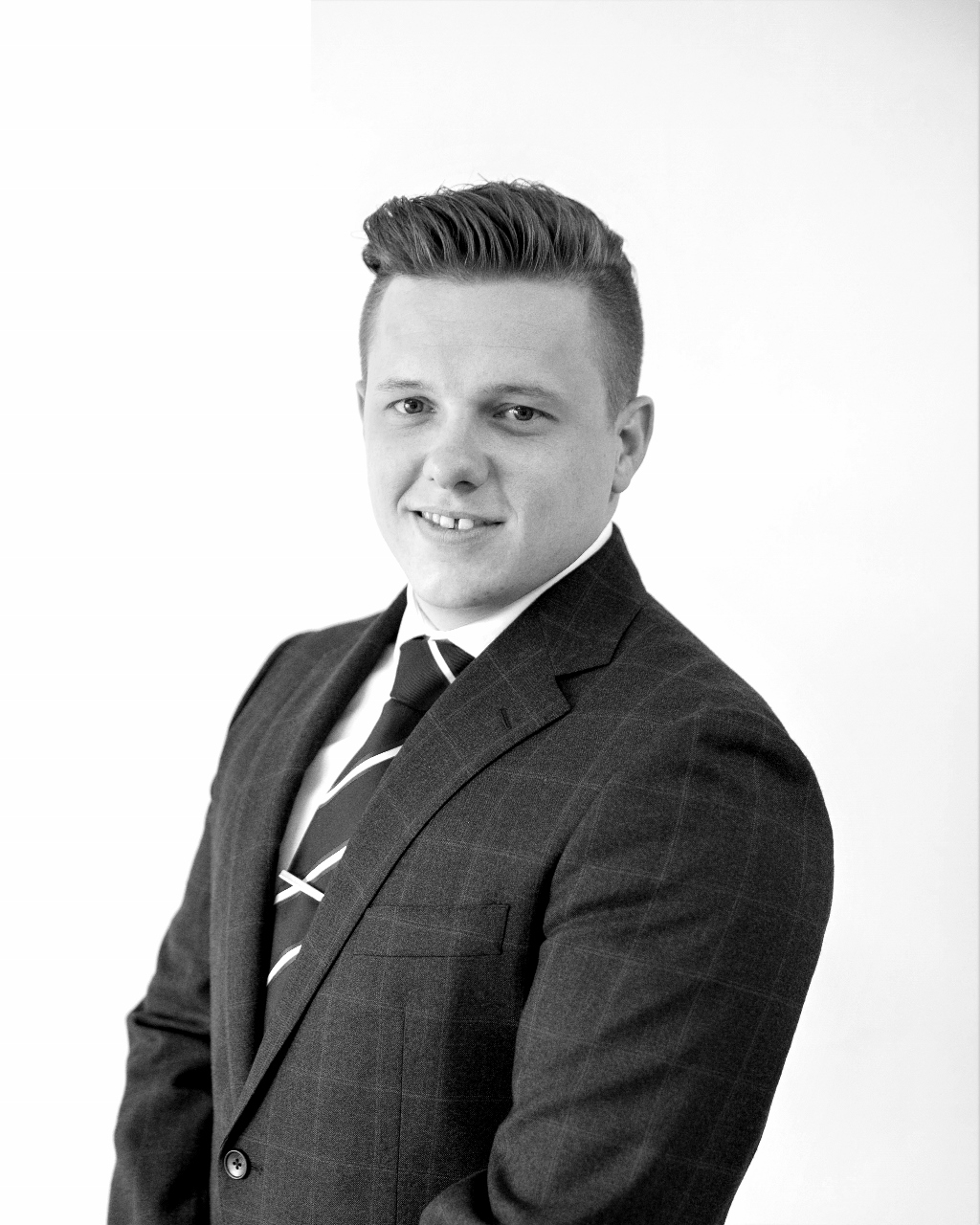 Jake Redfern - Property Consultant/BDM
Mobile: 0424 942 194
Email: Jake@stylere.com.au
Jake's passion for people and real estate began back at the age of 13 when he volunteered at a real estate agency in his homeland of the United Kingdom. Having completed his Bachelors Degree in Urban Land Economics (Commercial Real Estate) he started to pursue a career in Commercial Sales and Rentals.

Before travelling to Australia and establishing his new home here in the Sunshine State, Jake gained valuable experience and further insight into the industry whilst being employed at CBRE as an industrial letting as well as assisting in other departments such as Marketing, Sales and Client Relations. Once Jake made his way to Brisbane, he began a career in Residential Property Management whilst also assisting in Sales alongside the Principal. Having over 6 years experience as a property manager, he has a breadth of knowledge which aids him in bringing on board our valued clients for both rentals and sales.

Jake can be best described as enthusiastic, determined, friendly and a reliable team player and has now been with First National Real Estate Style for 7 years. Jake is determined to continue providing valuable information, communication and assisting all of his clients with the best advice for property management and sales.
Property Management Guide
Technology
Our property management software system is a state of the art, cloud-based program that offers a secure owners portal that is available to you 24/7 in any location.
You will have access to all relevant information pertaining to your property by just a few clicks of a button, including leases, statements, invoices , tenant payments. Keep a track of any work in progress, property photographs plus more anywhere in the world; even when you are on holidays enjoying life.
We also utilise a piece of software to streamline Lease signing and Lease renewals for your property called "Flkitover". This notifies us of any renewals coming up as well as new tenancy leases, provides all necessary forms that are required to be signed by the tenants and gives the tenant a step by step guide on signing these documents. You are provided a copy of the completed lease once this is all finalised.

So what is the Owners Portal?
The Owners Portal is an area in PropertyMe where property owners can log in and access all their property and financial information in real-time.
Once logged in, you can see the current financial status of all your properties, all historical statements and copies of attached bills, all scanned documents attached to the owners folio, photos and details for the property and tenancy, the financial activity graph and activity summaries for jobs and inspections.
As everything is stored online in the cloud, you can access it from anywhere, anytime. This is especially convenient if you live or work overseas permanently or part time. As long as you have access to the internet, you will be able to access your Owners Portal.
As an owner with First National Real Estate Style you are also given the ability to deep dive into financial activity, inspection reports, jobs and documents. This ensures complete transparency and mitigates a lot of back and forth communication between yourself and your property manager. Not only does this simplify your investment portfolio but it also provides you with peace of mind knowing that your properties are in capable hands.
What can my owners do in the Owners Portal?
See property details and current balance at a glance
You will be able to see a real-time snapshot of your property and rental details. This includes move in and move out dates, lease agreement from and to dates and the current financial status for all their properties including money in, money out and bills outstanding.
Keep track of financial activity
From the Owners Portal homepage, you can see a graph of your financial activity by month. You can also drill in by clicking on "more details". Here, you can view financial activity for all or one property, see a breakdown of expenses and set a particular date range.
View Completed and Outstanding Jobs
A summary of completed and outstanding Jobs can be seen from the Owners Portal homepage. However, if you want to see a detailed view of a Job, you can simply click on it to see when it was reported, who the assigned supplier is and any attached images and bills.
Drill into Inspection Reports
Whenever we have made an Inspection Report available, it will automatically appear in the corresponding property portal. You can drill into it at any time to see details such as inspection date, images, comments and any suggested follow-up actions.
Download Statements and Documents Anytime
You can easily view or download historical statements, attached bills and general scanned documents in the Owners Portal. Simply click on any of the documents for an in-depth look along with print and download options.
Management Services
On our appointment as property manager, we will run through a comprehensive process to ensure the handover is seamless and complete. This will include:
Contacting/meeting previous property managers and tenants and achieving a thorough understanding the status of all matters relevant to the ongoing management of the properties to ensure a full handover of all necessary documentation and contact details.
Advising all third-party contractors and service providers.
Set up tenant files, including uploading all documentation to owner portals for convenient access.
Review all leases and diarise trigger points for actioning (rent increases, options etc).
Review and understand all outgoings and budgets.
On an ongoing basis, our general management services will include:
Providing advice on leases and tenancy agreements and assist in their preparation.
Arrange and manage repairs and maintenance. Provide regular updates to owners.
Negotiate market rent reviews, lease renewals and options with tenants.
Undertake thorough inspections of tenancy areas prior to end of lease and ensure all tenant obligations have been met.
Reviewing existing third-party and service contract to ensure value for money and to look for opportunities to minimise outgoings for both owners and tenants.
When properties do become vacant, we will put together a bespoke marketing program that suits the individual needs of the owner. We will ensure all enquiries are dealt with in a timely manner and that everyone who wants an inspection of the property will be given an opportunity to do so. We will negotiate with the tenants to attain the best possible outcome for you.
Our Get Your Property Rented Plan
It is absolutely essential to get this part of the process right. Long periods of vacancy and/or poor tenant selection will significantly affect your return on your investment. We know this and have a plan to minimise the risk.
Good quality photographs are taken and a well structured advertisement written – both with the main aim of highlighting the selling points of the property
Your property is listed on a number of a large number of websites with the most popular being www.realestate.com.au , www.domain.com.au and www.stylerealestate.com.au. It will also be visible on our First National website as well as displayed in our window display
An internationally recognised First National signboard will be erected at your property (if authorised).
We will keep in regular contact with you throughout the pre-lease period to provide an activity update including comments received by prospective tenants about your property.
Generally by this stage our office will begin to receive enquiries on the property and we will make arrangements with prospective tenants to view the property. However from time to time, we dmay not get an adequate level of enquiry. But don't worry because we have a plan for that too and may discuss some of the following options with you so we can get the property rented:
Re-send the property brochure to our prospective tenant database
Allowing pets on a case by case / considered on application basis
Engaging the services of a professional photographer so we can show case the selling points of the property in the best possible light
Change the advertisement wording and photographs to highlight different features of the property
Review the price the property is being advertised for based on research and market knowledge
Offer incentives to prospective tenants encourage them to view and apply for the property.
Once we have secured an application (or applications), the next crucial stage is conducting a thorough check on the tenants. Each tenant is immediately checked through a tenancy database called DataKatch (or TICA). We contact at least two rental references and confirm employment/income and previous rental history to ensure the applicants are able to fulfill their obligations under the Tenancy Agreement. We will discuss with you all applications and their details and give our advice as to whether these tenants meet the required benchmark before approving an application. If the application is unsuitable, we will continue searching for a good quality tenant. We aim to finalise this process as quickly as possible so we don't miss out on a good tenant for your property – generally we can achieve this within one business day.
Our Rent Collection & Arrears Plan
The timely collection of rent is one of the biggest reasons owners choose to engage an Agent to manage their investment property. Successful management of this process starts well before the tenant is actually late with their rent.
We understand the frustration of not receiving regular rent payments and as such we have a wide range of structures in place to avoid this including setting out the expectation at the beginning of the tenancy and rent payment methods designed to ensure the rent is paid regularly on time. We make it clear to all tenants it is the policy of this office that all rent is paid on or before the due date.
However from time to time, a tenant may fall behind in their rent payments. The process we follow to handle this situation is set out below. This of course is in consultation with you so there are no surprises.
| | |
| --- | --- |
| Time Frame | Action Taken |
| 1 to 3 Days in Arrears | Tenants will receive a text message and reminder email to advise them their rent is overdue |
| 4 to 7 Days in Arrears | Tenants will receive a phone call from our office to advise them that their rent is still overdue and payment has not yet been received. Tenants will also be notified that if their rent payment falls more than 7 days in arrears they could be issued a Form 11 (Notice To Remedy Breach). |
| Arrears at 8 days | Our office will be in contact with you to discuss the situation and the next step. Generally at this time, the tenant will be issued a Notice to Remedy Breach (Form 11) and will be advised that if payment has not been received within 7 days they could be issued a Notice to Leave (Form 12). |
| Expiration of Notice to Remedy Breach (Form 11) | If the tenant has still not paid the rent by the expiry date of the Notice to Remedy Breach and after further consultation with you, the tenant will be issued a Notice To Leave (Form 12), which will direct them to vacate the property within 7 days. |
Our Maintenance Plan
Managing the maintenance needs of your property is one of the biggest roles we undertake and covers two main types – urgent maintenance and non-urgent maintenance. It is important that both types are handled as per your instructions and in an appropriate time frame, also taking into consideration the requirements under the Residential Tenancy & Rooming Accommodation Act 2008. Below is a summary of our plan in dealing with these maintenance issues.
| | |
| --- | --- |
| Step 1 | Tenants report maintenance to our office via phone, text or email. |
| Step 2 | A request is made that the tenant provide photos or videos of the maintenance items along with any make and model numbers so that they can be provided to the tradespeople for a faster quote on repair. We will also advise the tenant that if a tradesperson attends to the reported issue and no fault is found or it is found that the cause of the fault is tenant neglect or as a result of a tenants action they will be responsible for the payment of the fee charged by the tradesperson. |
| Step 3 | Once photos and/or videos are received, we can assess the situation and our office will attempt to make contact with you via your preferred contact method to gain approval for repairs/quotes. If we are unable to reach you via phone, we will send you an email detailing the maintenance request we have received and ask that you respond in a timely manner allowing us to arrange for the appropriate tradesperson to attend. We may choose to get one or two tradespeople out to the property (subject to them being able to provide free quotes) in order to get the best information we can to you as fast as possible. |
| Step 4 | Once approval has been received, we will issue a work order to the appropriate tradesperson and advise them of a time frame the work needs to be completed. |
| Step 5 | The tenant will be advised that a work order has been issued to the tradesperson and they will make contact in due course to arrange a suitable time to attend. |
| Step 6 | Once the invoice has been received from the tradesperson, our office will make contact with the tenant to ensure the work has been completed. |
| Step 7 | The invoice will be paid and the invoice will be sent to you with mid and end of month statement. |
Some of the considerations we offer when it comes to maintenance include:
Suggestions regarding future maintenance that will keep your property in a condition which will assist to retain its optimum market value.
Arranging quotes and maintenance on your behalf as per your instructions with qualified contractors and liaise with you to ensure you are kept up to date.
Only using contractors hold the relevant licenses and insurances as well as ensuring all work is completed properly.
Our Routine Inspection Plan
When a new tenant moves into the property, the first routine inspection is carried out approximately 3 months after the tenancy commences. Following that, they will generally be carried out every 3-4 months. We use these inspections to determine if maintenance at the property is required as well as checking that the tenants are meeting their obligations under the Tenancy Agreement. Upon conducting a thorough internal and external inspection of your property we will provide you with a comprehensive report (including photos) following the inspection.
If the landlord wishes to be present at routine Inspections they will need to notify our office upon signing the management agreement.
Reoccurring routine Inspections are scheduled at the beginning of the tenancy.
At least two weeks prior to the scheduled routine inspection our office will issue the tenants a (Form 9) entry notice.
The day prior to the inspection, the tenants will be sent a SMS reminding them of the routine inspection.
The routine inspection is carried out by our property manager. General photographs will be taken of the property as well as photographs including damage, maintenance or potential hazards.
If the property manager believes there is an issue or if any maintenance is required, you will be contacted to discuss this.
A comprehensive report detailing the inspection will be sent to you along with photographs taken on the day, with suggestions from our property manager.
Our Property Compliance Plan - Smoke Alarms
Federal legislation states that landlords must ensure that their rental property is fitted with the required number of working smoke alarms, complying with the Australian Standard. Queensland Fire and Rescue Services Act 1990, states that every smoke alarm in a Queensland rental property requires ongoing maintenance. Under this legislation, property owners must ensure smoke alarms are tested and cleaned within 30 days prior to each tenancy change or renewal. Each smoke alarm and battery must also be replaced before the expiry date. The legislation prohibits the transfer of these responsibilities to the tenants.
Failure to take every practical step in this regard to ensure the safety of tenants and property may result in the dismissal of insurance claims for damage, personal injury or loss of life. Duty of care to the tenant requires both landlords and property managers ensure certain aspects of the property remain complaint.
Our office has implemented systems to ensure that compliance is met at your investment property. We have appointed Smoke Alarm Solutions as our smoke alarm service provider. Smoke Alarm Solutions provides an efficient and cost effective program so that your property complies with the relevant Standards and legislation.
At the time of renewal, the annual invoice will be forwarded to you along with an email advising your property smoke alarm subscription is due. We will pay this invoice on your behalf before the due date and attach a copy with your next statement.
Smoke Alarm Solutions will issue an Entry Notice (Form 9) to the tenants to advise them when they will be attending with the appropriate notice as well as a reminder text message just prior to the inspection. They will then visit the property and carry out the necessary tests and checks to ensure your smoke alarms comply with legislation.
Within 48 hours Smoke Alarm Solutions provide our office with the compliancy certificate, which is saved on file and on your owners portal for you to access at any time.
Dates the technician attended site and renewal dates are updated in our system. On a weekly basis our office checks this database to see all upcoming expiry dates to ensure the upcoming work has been scheduled.
We strongly recommend you engage Smoke Alarm Solutions to test and check the smoke alarms. However we understand that you may choose to carry out the smoke alarm servicing at your investment property yourself, if this is the case we can assist with the process.
Our Property Compliance Plan - Pool Compliance and Safety
Like smoke alarms, pools are another area which is highly regulated in terms of required safety compliance. All pools must meet the current safety standard and have a current Pool Safety Certificate issued by a qualified pool inspector prior to the commencement of a Tenancy Agreement. Failure to do so, may result in a serious fine or in the worst case scenario, a much more tragic outcome.
If your property (or complex) has a pool, you are required to supply a valid Pool Safety Certificate for the pool prior to the commencement of a Tenancy Agreement, in accordance with the relevant legislation. If you do not have a valid Pool Safety Certificate for the pool at your investment property, we can recommend or engage on your behalf a quailified pool inspector to assist.
Our office has implemented systems to ensure that compliance is met at your investment property both at the start of the tenancy and an ongoing basis.
Upon the expiry of the pool safety certificate our office will make contact with you to advise you that the pool safety certificate is due to expire.
Our office will arrange for a qualified pool inspector to attend the property.
Prior to the pool inspector attending the property the tenants will be contacted to advise them that the pool safety certificate is due to expire. The tenants will also be sent a brochure detailing the most common compliance issue during pool inspections. Tenants will be asked to rectify any compliance issues that they are responsible for and will be asked to contact our office if they believe there could be something else that could affect the compliance of the pool at the inspection.
A work order is issued to the pool safety inspector with a date the work must be completed.
Assuming the pool is complaint, we will receive the updated Pool Safety Certificate which will be filed into our system. If the pool is not compliant, we will talk to you about the issues that need to be rectified before having the pool inspector re-attend the property.
The details of the expiry date are entered into our database. On a weekly basis our office checks this database to see all upcoming expiry dates to ensure the upcoming work has been scheduled.
Our Lease Renewal Plan
Getting this part of the process right can mean the difference between a simple continuation of the tenancy with appropriate rent being collected or a long drawn out and stressful drama where no one knows what is going on until the last minute. This is not a good way to make the most of your investment and as such we have a plan to make this a simple process.
Approximately three months out from the lease end date our office will contact you to discuss renewing the lease. We will discuss; do you wish to renew the lease, the tenants and how they have performed during the tenancy, the rent rate based on current market conditions and lease term.
Should you wish to offer the tenant another lease, we will contact them and discuss an offer based on the discussions above. If not, the appropriate notice will be issued and our vacating plan will commence.
Tenancy agreements will be prepared and sent to the tenant. The tenant will then be asked to return those documents to our office within two weeks.
Once the tenancy agreement has been received by our office it is signed by our office as the Agent, filed and details updated in our system and on your Owners Portal.
A copy of the agreement will be sent to you as well as the tenant for their records.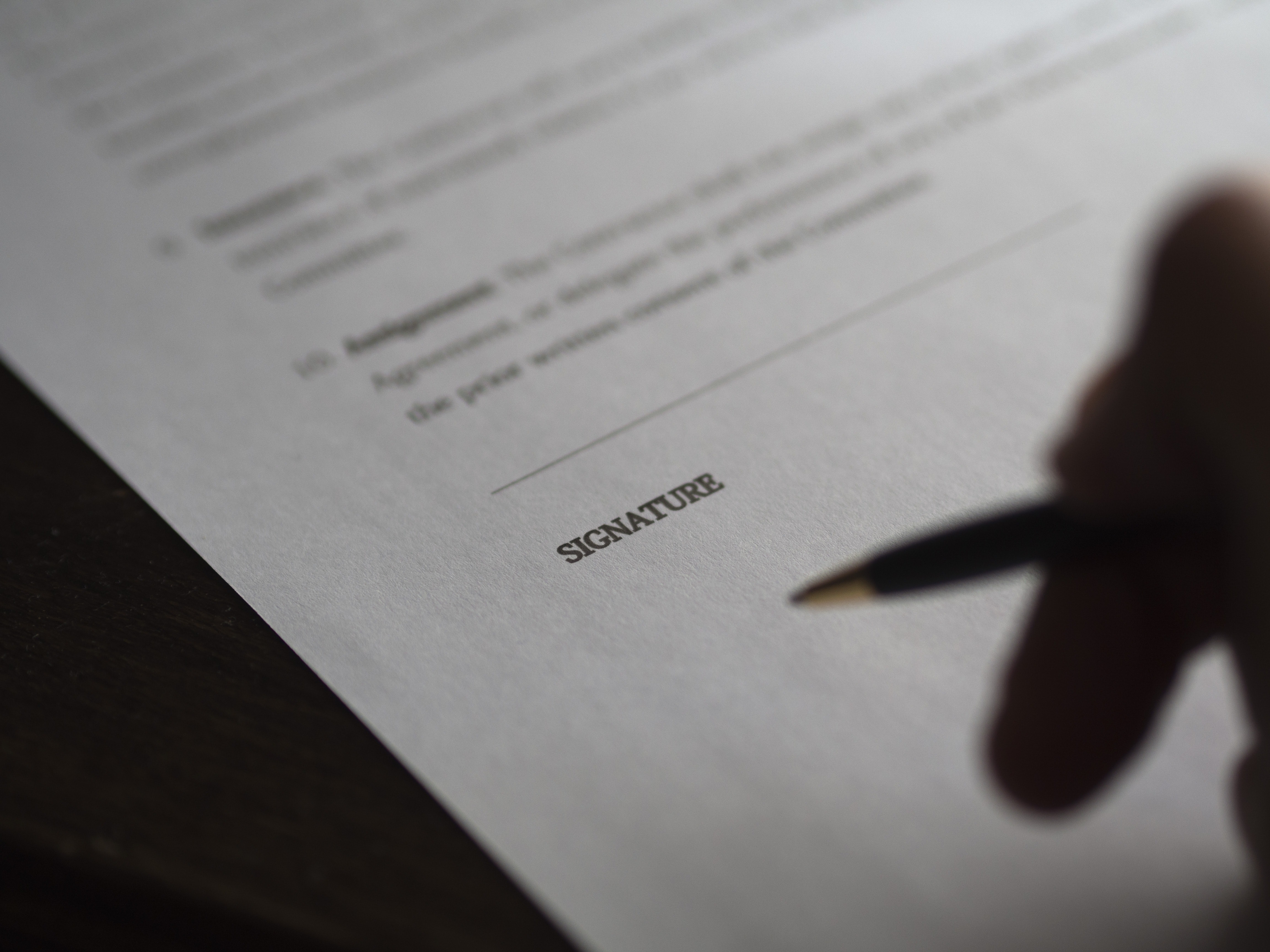 Our Vacating Tenant Plan
This is a highly stressful time – tenants are tired from cleaning and moving and just want their bond back, owners want the property back in good condition and the new tenant wants the keys so they can start the process of moving in. A good plan and a calm demeanor allows us to ensure stress is kept to a minimum for everyone involved. Here is what happens…
.
The tenant completes a Form 13 (Notice of Intention to Leave) and submits this form to our office. We ensure that the required minimum notice period is met.
We contact you to advise and verify re-letting instructions.
The tenant receives a letter confirming the receipt of the Form 13 (Notice of Intention to Leave) as well as a checklist that outlines their vacating requirements.
If the instruction is to re-let the property, advertising material will be prepared and the property will be listed for rent.
If you have a subscription with Smoke Alarm Solutions, a work order will be issued for them to test and check the smoke alarms at the property prior to the new lease commencing. If you don't have a subscription with Smoke Alarm Solutions, you will be required to perform these checks prior to the new lease commencing. Our office will provide the required forms to return after completion.
The tenant is required to return the following to our office upon vacating as well as ensuring the rent and outstanding invoices are paid and the property returned in the same condition as it was when they started the tenancy allowing for fair wear and tear:
- A completed copy of the exit condition report
- All keys issued to the tenant at the commencement of the tenancy.
- If the property has carpets, the receipt for carpet cleaning
- If the tenant has had pets at the property, the receipt for pest control (flea) treatment.
The exit inspection will be carried out at the property and detailed photos will be taken for comparison to the entry condition photos. A copy of this report will be forwarded to the tenant for their information. We will also contact you to discuss the outcome of the inspection. If the tenant is required to go back to the property, they will be instructed to do so.
A final water meter reading will be taken at the exit inspection and if required the tenants will be issued an invoice for the final water charges.
Once all items are finalised, we will arrange with the RTA to refund the bond to the tenant or discuss with you any discounts that may be required to rectify maintenance, cleaning or other items at the tenants expense.
Financial Management
The services we offer for the financial management of your properties include:
Preparation of tenant invoicing, including amendments for rent increases (including retrospective capture).
The collection of rent and other payments.
A robust rent arrears process including vigorous pursuit of payments.
Payment of all invoices and outgoings.
Owner disbursements with statement at monthly/bi-monthly intervals with multiple bank account payment options.
Annual tax statement.
Frequently Asked Questions
What is the best time to rent my property?
The time of year that your property is either vacant or due for a lease renewal can have a considerable impact on the demand for your property and, therefore, the return on your investment (ROI)
January - February
This is the busiest season in the rental market and the time of year that people are most on the move. Their reasons typically include transferring for work, settling the kids into a new school, students starting university or simply renters who want a change in location or lifestyle.

June - August
This is the second busiest time of the year in the rental market. New university intakes are occurring and the six-month tenancy agreements are due for expiry, so this is another optimal period to maximise demand for your rental property.
Key Takeaways
While it is not impossible to find a suitable tenant at any time of the year, these two peak periods provide investors with more - more selection of suitable applications, more demand, more quality applications and more potential for the optimal rent to be achieved. A common misconception about tenancy agreements is they should be either six months or 12 months. This is not a legal requirement in Queensland and if you are an investor who has a tenancy agreement due to expire in any other time of the year, it is wise to consider aligning your tenancy to end in any of the peak seasons. Some tenants might find it odd that a lease being offered to them is not for a typical six or 12-month period, so your property manager should communicate clearly the benefits to the tenant of ending a lease in a peak rental season.
How long will it take for my property to rent?
The length of time a rental property is on the market will reflect how it is priced with comparable properties, how it is presented to prospective tenants and the demand from the market for properties such as yours. If your property is vacant it may require a different strategy to that of a property with a tenant already in place in order to minimize vacancy periods.
Your property manager should advise you of the current "days on market" figures for their clients and for similar properties to yours. You can then discuss with them the best approach to pricing your property in order to secure a suitable tenant in a time that matches your needs.
Key Takeaways
The price and demand for properties similar to yours along with the pro-activeness of your property manager will determine how long it takes to secure a suitable tenancy application for your property.
What happens when a tenant applies for my property?
So your property manager has just received an application from a prospective tenant who wants to rent your property and they have provided everything from previous rental ledgers to bank statements and a list of references. It all looks great, so you should let them move in right?
Wrong.
Providing they have supplied all of the required documentation with their application form, the prospective tenant is about to undergo a thorough check of previous rental history, tenancy database and reference checks. If the applicant's current property manager or landlord is wanting to remove the tenant, their reference could be tainted so at minimum, two previous rental references should be provided to check on the applicant's history as a tenant prior to where they are living now.
Tenancy databases such as TICA may hold records of tenant breaches for up to seven years and there are now strict regulations for how a property manager or landlord can list a tenant on one of these databases. When presenting an application to you, your property manager should inform you of the results from their database search along with any details surrounding a database listing.
Key Takeaways
Even if your property is vacant and you require a tenant as quickly as possible, it is critical to determine by all means necessary that an applicant is the right tenant for your property.
What happens during the lease renewal process?
In Queensland, a tenant is required to be given two months notice prior to the end of their fixed-term tenancy of an offer to renew their lease or a notice to vacate.
Should you decide to offer a lease renewal to your tenant, a proactive property manager will commence the process at least three months prior to the end of your tenants fixed term. Your property manager will first prepare a Comparative Rental Analysis (CRA), which identifies how much properties similar to yours are rented for. Combining this data with the consideration of what time of the year the tenant's lease will end and other measures such as the Consumer Price Index (CPI), your property manager should be providing you with this information to justify their recommendations of the new rent being offered to your tenant and how long the new lease should be.
Once you are happy with the new lease being offered, your property manager will prepare the necessary legal paperwork along with their new lease terms and present this to your tenant at least two months prior to the end of their fixed-term lease. Your property manager should also provide a strict time-line for your tenants to respond to your offer of a lease renewal to ensure you can commence advertising for new tenants well in advance should your current tenant decline your offer. Should your tenant accept the lease renewal offer, the contractual paperwork is signed and you should be formally notified of the acceptance from your property manager.
Key Takeaways
There are strict time-lines in Queensland that relate to providing notice to end a tenancy. Should you consider offering a lease renewal to your tenant, you and your property manager need to commence the process in advance of these notice periods by discussing your intentions for the property, negotiate new lease terms and rent amounts to be offered and then provide the tenant with an offer with clear instructions and a deadline to advise of their intentions.
If your tenant decides to vacate the property at the end of their fixed-term tenancy, your proactive approach to working within the legal time-lines will provide you with plenty of time to secure a suitable new tenant at the appropriate rent and avoid those nasty vacancy periods.
What happens if my property is vacant?
A vacant investment property does not produce income and unless your property is vacant for a specific purpose, such as renovating or selling, there is a need to generate money from that investment as quickly as possible. If a tenant has vacated or you have vacated the property yourself, there are strategies available to help you fi nd a suitable tenant as quickly as possible to minimize the amount of income being lost.
If your property has been vacant for some time, consider the amount your property is being advertised for and whether this could be reduced on the basis that a shorter lease period is offered to a suitable applicant. In a time like this when your investment property is not producing income for you, this will help you secure a suitable tenant. You can then review the rent at the end of their fi xed term, rather than prolong the vacancy in the hope more rent will be achieved. Here is a scenario to consider:
Example
It is the month of August. John and Wendy have an investment property that has been vacant for four weeks. Their property manager has it advertised at $450 a week and has been recommending to the client that it be reduced to $430 a week in order to be competitive in the current market. John and Wendy aren't budging and ask their property manager to keep trying for $450 a week. The property remains vacant for another two weeks until John and Wendy finally agree to reduce the rent to $430 a week. The property is leased the following week bringing the total vacancy to seven weeks. The new lease period is for six months up to February next year.
Summary
If John and Wendy had taken the advice of their property manager to reduce the advertised price of their vacant property, they would have been $3,010 better off. If they did finally achieve the higher rent of $450, an additional $20 above what their property manager had advised, it would have taken them 150.2 weeks to recover the money they lost by holding
out for more rent.
Key Takeaways
A property rented slightly below market value is better than a vacant property with no rent. It takes a long time to recover any loss from a vacant property so consider pricing it appropriately and whether a shorter lease period than normal can be offered to align the next potential vacant period with busy market conditions.
What insurance do we need?
It is compulsory for investors to have the appropriate level of cover for public liability insurance for their investment property. The standard rules regarding building and contents insurance still apply for your dwelling type, although it is a tenant's responsibility to insure their own personal property. Landlord insurance is optional, however it should be considered whether it is right for you.
Landlord insurance covers you for tenant-related risks including loss of rental income and loss or damage to your contents and building by the tenant. Bad things can happen to great tenants and a bad tenant is unpredictable. There are numerous very affordable policies available and you should speak with your property manager about the level of cover that is right for you.
Key Takeaways
There are hundreds if not thousands of horror stories about investors being left with huge costs due to little or no insurance cover. The cost of insurance far outweighs the cost of little or no insurance. If you have just purchased a property, the best time to start is straight away – especially if the property is vacant and being advertised for rent. As a landlord, you have a liability exposure from the moment you or your agent begins showing potential tenants through the property.
Who is responsible for repairs and maintenance?
As an investor you need to be comfortable with the fact things need fixing or replacement, and you will need to budget accordingly. Repairs that are proven to be the fault of the tenant are of course at the tenant's expense.
However, there are two types of repairs as described in legislation that are entirely a landlord's responsibility: urgent repairs and routine repairs. Urgent repairs require immediate action by both the managing agent and the landlord, and include:
• A burst water service or a serious water service leak.
• A blocked or broken lavatory service.
• A serious roof leak.
• A gas leak.
• A dangerous electrical fault.
• Flooding or serious fl ood damage.
• Serious storm, fi re or impact damage.
• A failure or breakdown of the gas, electricity or water supply to the property.
• A failure or breakdown of an essential service or hot water, cooking or heating appliance.
• A fault or damage that makes the property unsafe or insecure.
• A fault or damage likely to injure a person, damage property or unduly inconvenience
a resident of the property.
• A serious fault in a staircase, lift or other common area or premises that unduly inconveniences a resident in gaining access to, or using, the property.
Failing to attend to urgent repairs in the appropriate time as deemed by legislation can result in significant compensation being awarded to the tenant in court that may well exceed the cost of the repairs. It is always wise to budget for things going wrong and act fast if they do. Otherwise it may cost you above and beyond what the repair would have cost alone.
All other repairs apart from those above are considered by legislation to be routine repairs. These may include anything from loose fixtures or fittings to faulty air-conditioners or garage remotes. These kind of repairs should not be ignored as there have been numerous cases of compensation awarded to tenants in court for amenities that were included in their lease that were proven to be faulty during a tenancy.
Key Takeaways
Investors should not bury their head in the sand when it comes to repairs and maintenance. Depending on the type of repair, tenants may be permitted under legislation to arrange for repairs to be carried out and the costs to be invoiced back to you as the property owner.
There have also been numerous cases in tribunals where tenants have been awarded considerable compensation for the loss of certain amenities so delaying or neglecting repairs and maintenance at your investment property can be costly.
When will our tenant's rent be paid into our account?
Tenants are required to be in advance with their rental payments, however the frequency with which they pay their rent can sometimes fluctuate. More often than not, the frequency of a tenant's rent payments coincide with their employment wages being paid. This will vary from person to person.
Your property manager should suggest to any new tenant who is paying their initial rent payment to include any additional rent up to and including their next pay day. This will align each corresponding pay day to the amount of rent they owe to ensure a consistent calendar of rent payments is set up right from the start.
Key Takeaways
Your tenant's rent payments may not always align with your mortgage repayments so to ensure there is no confusion during the tenancy, it is important to discuss with your property manager the frequency and estimated dates of each rental payment based on their discussions with the tenant. Ask your property manager how often they disburse funds to their clients. Is it monthly, fortnightly, weekly? Often they can be flexible to your needs.
Who is responsible for paying the utility bills?
One of the most common disputes in a tribunal is about the responsibilities of both parties relating to paying for utilities such as water, gas, electricity and telecommunications. These responsibilities will depend on a range of considerations including your dwelling type and council laws.
The way in which your property is set up with relation to metering will also impact on the responsibilities of both the landlord and the tenant. For example, in Queensland there are a set of steps that must be taken and fittings installed to have a qualified trades-person certify your home as water efficient before you can charge your tenant for 100% of water consumption.
Key Takeaways
There are many deciding factors that will determine who will pay for utilities at your investment property. You should speak with your property manager about your legal obligations to understand what you can and cannot charge a tenant for your specific property.
What happens if we decide to sell during a tenancy?
The rights and obligations of both the tenant and the landlord including notice periods differ depending on whether your tenant is on a periodic tenancy or fixedterm tenancy. A tenant cannot be forced to vacate the property just because you have a buyer. There are legal obligations that must be met to terminate both a fixedterm and periodic agreement.
The sale process can impact on the tenant's "quiet enjoyment", a term referred to in tenancy legislation as a right of the tenant during their tenancy. The sale process can often result in an unhappy tenant who may become uncooperative during the time the property is for sale.
To encourage the tenant to cooperate fully with the marketing strategies and inspection times, and to have the property clean for inspections, these popular options may be considered:
• Consider offering the tenant a cleaner to come once a week before the open for
inspection. It is money worth spending and a good way to keep the tenant on
side.
• Offer compensation to the tenant by reducing the rent payable for the selling
period.
• The recommended method of compensation to tenants for rent is via a Rent
Rebate.
• Understand the following legislation, rebate concept and system involved for a
Rent Rebate and discuss the process with the lessor so they understand how it
would work.
• Consider selling via your property management agency as they will have full maintenance history of your property which a new owner will appreciate.
If you know there is an intention to sell the property prior to a tenant moving into your property, you must advise your property manager as there are legal requirements relating to notices that must be issued prior to the tenant signing their agreement.
Key Takeaways
The selling process with a tenant in place is a delicate and sometimes unpredictable situation. You should work very closely with your property manager to ensure the process is handled with utmost care. Besides the benefit of having them communicate with your tenants on your behalf, there are numerous benefits that they can provide to potential buyers, such as copies of the maintenance history of rental appraisals.
What happens if my tenant doesn't pay their rent?
Rent arrears can impact on the performance of your investment property and your emotional wellbeing if not managed correctly. Bad things can happen to good people and should your tenant find themselves in financial struggle or stop paying their rent for any reason, a diligent rent monitoring system will ensure that you as the landlord are not out of pocket. This includes checking rent payments daily and issuing the appropriate notices as permitted by legislation.
The software your property manager uses should provide a daily report of any rental arrears. The legislation is clear about when the formal notices can be issued, however your property manager should have a detailed arrears follow-up process and should be working with the tenant pro-actively to resolve any rent arrears from day one. Some tenants genuinely may have forgotten to pay their rent if they don't have an automatic payment set up so if it is left until when a notice is issued, the relationship with the tenant can become quite negative.
Key Takeaways
The key to effectively managing rental arrears is to have a daily monitoring system and proactive communication with the tenant. Handled with negativity, the tenant may end up causing more headaches for you than just rental arrears. Insurance payouts or court orders may be affected if the correct notices are not issued in line with the legislative requirements, so a thorough knowledge of the time-lines and proactive approach to handling rental arrears is critical.
Thank You
On behalf of the team at First National Style we hope you found this informative and we look forward to have the chance of working with you once again.
If you have any further questions, please do not hesitate to ask.
In summary, I believe there are 5 key reasons why you should choose our company.
Our reputation for results
Our professional, highly skilled staff
Our creative, award-winning marketing strategies
I will be directly responsible for weekly feedback reports
Our expansive database of registered tenants
Once again, thank you so much for considering me and for considering the team at First National Real Estate Style.
We welcome the opportunity in representing your property.
Yours sincerely,
Rentals Team
First National Real Estate Style
104 Windmill St Tarragindi
Brisbane Queensland 4121
Ph: 07 3844 4768
ABN 729 689 486 57